Welcome to Picts Hill Alpines, specialists in alpines and other interesting small plants Peat free plants Pesticide free plants
Picts Hill Alpines is a family run online nursery based in Somerset, specialising in alpine plants. As well as true alpines, we grow a range of interesting small plants that would suit similar situations or have a similar appeal. All the plants we sell are propagated here at Picts Hill Alpines. We only use 100% peat free compost.
Fascinating alpines - with the intriguing spiral patterns of Sempervivums, spectacular bright coloured flowers of Lewisias, Hereroa or the jewel like Rhodohypoxis, and globes of Allium flowers to attract pollinators. These tiny plants have gigantic appeal!
The Ipheions have all started into growth now - not yet flowering but preparing for a winter or early spring display. In a mild winter they may flower early.
The star shaped flowers have a lovely range of pinks, white and blue.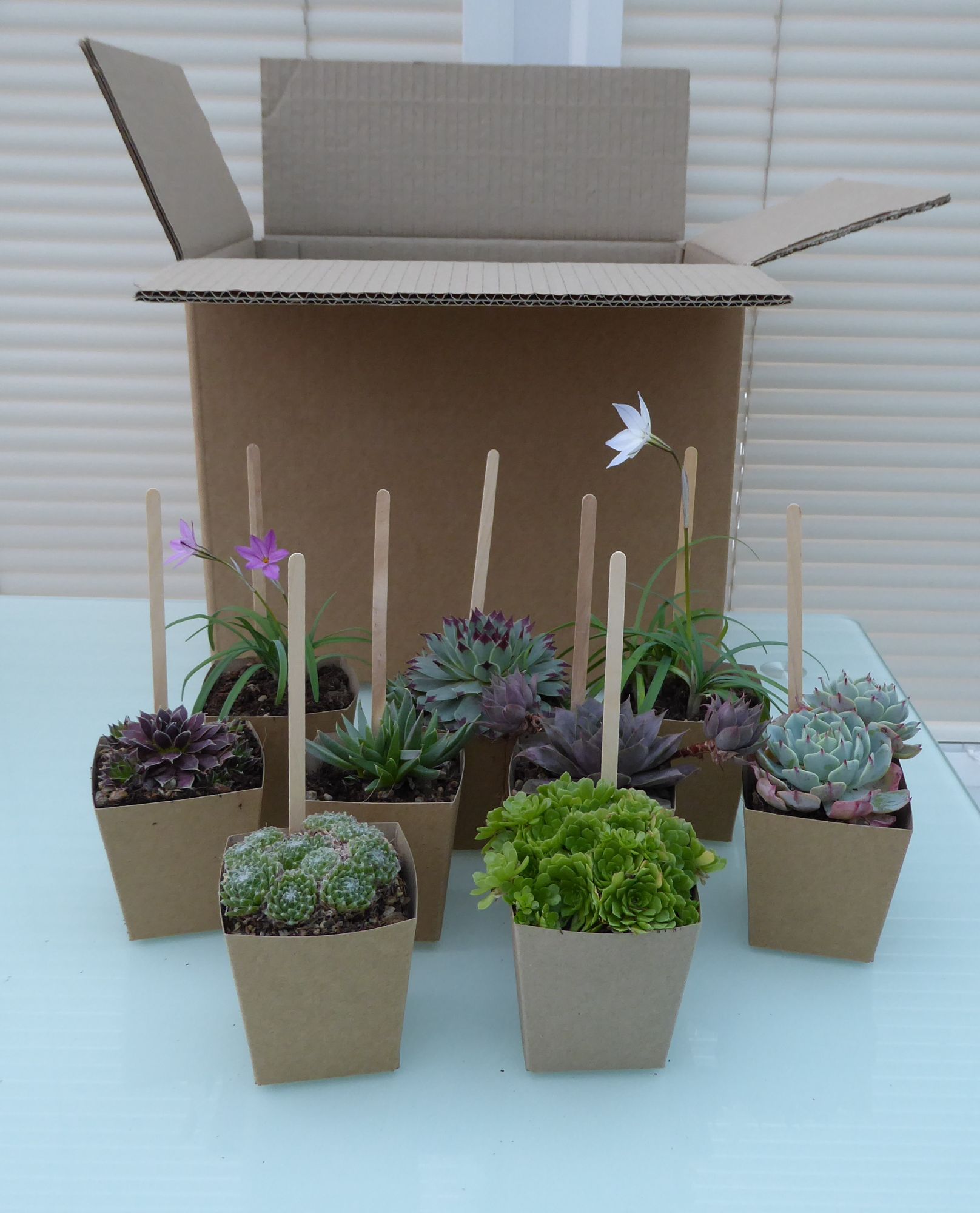 Browse our online Shop to choose your plants. There is further information in Growing Alpines to help you make your selection. Many different ways of growing and displaying alpines are explained here, with details on planting and maintenance.
The selection of plants available for sale through our online shop varies according to the seasons. We always have a wide range of Sempervivums available, but some other plants are only available in their growing season. We are also constantly propagating different varieties of alpine plants.
We propagate from seed, cuttings, offsets or division. Most of the plants are grown in 7cm square pots, with some in 8cm pots. The plants are all dispatched in compostable cardboard or peat free fibre pots.
We have also included extra information on Botany and Plant Names, in our Botanical Information pages, to understand these intriguing plants better. The Origins of Alpine Plants is fascinating, with explanation of what an alpine is, their plant adaptations, origins and important figures in the history of alpine gardening.
Visit our Blog for our Plant of the Month and any updates.